Social Justice News
FREE Via Email
Receive JUSTICE: the People's News three or four times per week via email. Learn more and subscribe here...
About
EdChange
EdChange is dedicated to equity and social justice in schools, communities, organizations, and society. We act to shape schools, organizations, and communities in which all people, regardless of race, gender, sexual orientation, class, (dis)ability, language, or religion, have equitable opportunities to thrive and achieve free from discrimination. We are committed to transcending "celebrating diversity" models for social change and moving toward systemic reform. More...
Compiled for EdChange
by Paul C. Gorski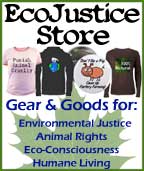 About
JUSTICE: the People's News
---
JUSTICE: the People's News was created for activists, educators, organizers, and journalists committed to informing themselves about local and global goings-on pertaining to human rights, social justice, environmental justice, and activism for securing human rights and social justice.

Founded as Social Justice News by Paul C. Gorski in 2005 as a free email newsletter compiling news stories about human rights and social justice from around the world, JUSTICE: the People's News moved to the Web in May 2007. It is now available through the JUSTICE: the People's News Web site or through email. In either case, it remains 100% free.

Stories listed in each edition of JUSTICE: the People's News are compiled from thousands of publications based all over the world. These publications are vetted electronically using searchwords such as "imperialism," "racism," "sexism," "homophobia," "classism," "xenophobia," "environmental justice," and so on. From time to time new search terms are added in order to identify articles on hot topics of the day, such as "global warming."

One limitation of JUSTICE: the People's News is that, as of now, only English-language news items and stories are included. As EdChange seeks funding to help support this and other free services, we hope to expand in order to include stories in additional languages.

If you'd like more information on JUSTICE: the People's News, feel free to contact Paul C. Gorski and EdChange at this address.
More News
---
ABC (Australia)
ACS Blog
Agence France-Presse
Air America
Al Jazeera
All Africa
Altercation
AlterNet: Peek
Americablog
BBC
BobGeiger.com
Boston Globe
C-SPAN
Campus Progress
CNN
Chicago Tribune
Christian Science Monitor
Chronicle of Higher Education
Cursor
DailyKos
Democractic Underground
Firedoglake
Globe and Mail (Canada)
Google News
Guardian (UK)
Hindustan Times (India)
The Huffington Post
Independent (UK)
Indymedia
Informed Comment
International Herald Tribune
IraqSlogger
Irish Times
Itar-Tass
Kyodo
Los Angeles Times
Mother Jones
New America Media
New York Times
OpEdNews.com
PBS NewsHour
Politico
The Progressive
Raw Story
Reuters
Salon
San Francisco Chronicle
The Scotsman
Seattle Post-Intelligencer
Seeing the Forest
Slate
The Smoking Gun
TalkLeft
Tapped
Taylor Marsh
Think Progress
Times of India
TomPaine.com
Utne
Washington Post
Xinhua